HENTAI VIDEO STREAM
---
HENTAI VIDEO DOWNLOAD
Report Dead Links and Faulty Releases. For downloading, just right-click and save it.
---
Series Name:

Ore no Yubi de Midarero
Number of Episode(s):

8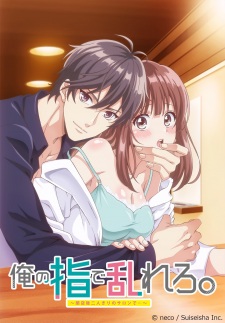 Synopsis: Fumi Hoshiya works at a beauty salon, hoping to become a hairdresser someday. Her popular and charismatic manager, Sousuke Nanase, often chastises Fumi for her mistakes in the salon. Nonetheless, Fumi idolizes Nanase as a kind mentor and role model.
One day, Nanase invites Fumi for an after-hours practice beauty session. Little does Fumi know, her "beauty session" will entail more than she expected, with Nanase touching every part of her body for some very erotic results!
Alternate Names: Crazy Over His Fingers, 俺の指で乱れろ。~閉店後二人きりのサロンで…~, OreYubi
Aired:  Apr 6, 2020 to May 25, 2020
Producers: Studio Mausu, Picante Circus, Suiseisha
Source: Manga