HENTAI STREAM
---
DOWNLOAD
Report Dead Links and Faulty Releases. For downloading, just right-click and save it.
---
Series Name:

Boku dake no Hentai Kanojo The Animation
Number of Episode(s):

2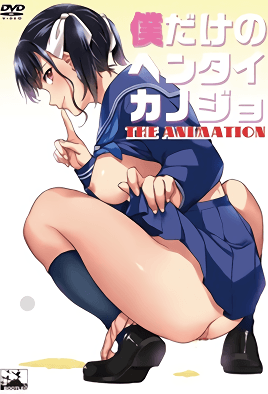 Synopsis: Hina Takigawa may appear to be a regular high school student at an all-girls institution, but she actually has a perverted secret. When school ends for the day, she likes to go to a nearly hidden zone in a park to pee and masturbate due to the adrenaline rush she gets from the possibility of being caught.
One day, Hina's boyfriend, Yonezu, follows her in secret and finds out about her depraved fetish. Displeased with the conventional sex they are having, Yonezu decides to confront his girlfriend about her public masturbation fetish after seeing how much she enjoys it. To improve their sex life, they begin to have public sex, accepting all the exciting risks that come with it.
Alternate Names: 僕だけのヘンタイカノジョ THE ANIMATION
Aired: Aug 4, 2017
Producers: Kitty Media
Source: Manga