HENTAI VIDEO STREAM
HENTAI VIDEO DOWNLOAD
Report Dead Links and Faulty Releases. For downloading, just right-click and save it.
---
Series Name:

Zoku Oujo & Onna Kishi W Dogehin Roshutsu: Chijoku no Misemono Dorei
Number of Episode(s):

2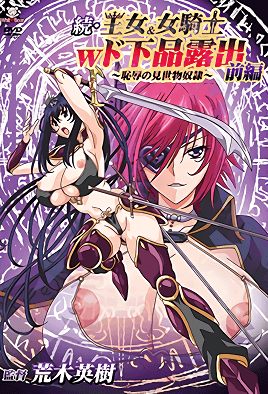 Synopsis: The long-running war between superpowers ended with the victory of the Dominus Empire. The princess Elise, who led to the destruction of the Kingdom of Elstein, was called the worst lewd woman, as her moans echoed throughout Elstein.
The sex slave Elise existed as a symbol of the Probasanda of the Dominus Empire, but it disappeared one day … All the men of Elstein were purged, and the women became sex slaves. A sexual law was put into place that does not allow women to refuse the advances of orcs and soldiers at any time, and if they do, they will be purged on the spot. The kingdom has entered a dark age …
Anna, a female knight, leads a resistance unit, but was captured by Baldur. But there was a secret in the eyepatch covering her right eye …
Alternate Names: 続・王女&女騎士Wド下品露出 ~恥辱の見世物奴隷~
Aired: October 14, 2021
Producers: White Bear
Source: Visual Novel