HENTAI VIDEO STREAM
---
HENTAI VIDEO DOWNLOAD
Report Dead Links and Faulty Releases. For downloading, just right-click and save it.
---
Series Name:

Uwaki to Honki The Animation
Number of Episode(s):

1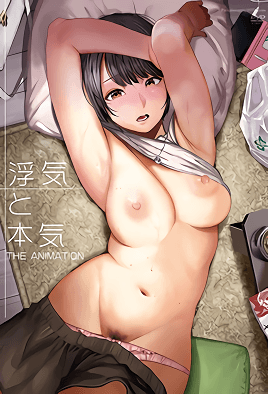 Synopsis: Keita Sasahara's friend, Mika Kuramoto, introduced him to a close friend of hers named Riko, and they fell in love soon after. They became a happy couple, but two months into the relationship everything changed—Sasahara witnessed Riko shamelessly kissing another guy. That night, he goes drinking with Kuramoto and a couple of other friends, and ends up going to her apartment.
On their way home, Kuramoto finds out that the guy kissing Riko was actually Shunpei, her own boyfriend, lending the night an unexpected twist. The two friends proceed to drink their grief away together—and, as the hours pass by, the sexual tension between them grows, resulting in an erotic and passionate evening.
Alternate Names: Faithful and Unfaithful The Animation, 浮気と本気 THE ANIMATION
Aired: Sep 26, 2020
Producers: Pink Pineapple
Source: Manga