HENTAI VIDEO STREAM
---
HENTAI VIDEO DOWNLOAD
Report Dead Links and Faulty Releases. For downloading, just right-click and save it.
---
Series Name:

Shikoyaka naru Toki mo Hameru Toki mo
Number of Episode(s):

2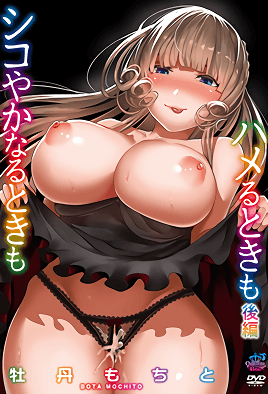 Synopsis:
Part 1
Frigid, dark, lonely…. a man lost in the cold suddenly comes upon the cure for his ailments… a hotspring! Turns out there are some fantastic attendants there as well!
Part 2
She worked her way up in the world with absolutely zero sexual or romantic experience. All it takes is a little alcohol to grease the gears and she can't contain herself! This is what years of holding back has resulted in!
Alternate Names: Both When You Feel like Fapping and When You are Fucking, シコやかなるときもハメるときも
Aired: Nov 20, 2020 to Jan 29, 2021
Producers: Mediabank
Source: Manga