HENTAI VIDEO STREAM
---
HENTAI VIDEO DOWNLOAD
Report Dead Links and Faulty Releases. For downloading, just right-click and save it.
---
Series Name:

S-ke ni Totsuida M-jou no Nichijou
Number of Episode(s):

2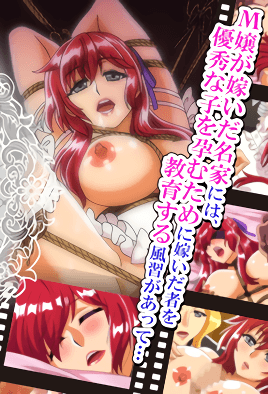 Synopsis: The famous family that Miss M married has a custom of educating the married person in order to have an excellent child. On a snowy night, Master approaches Mary, who sits alone in the back alley, and speaks to her. She was taken to a tent where men and women with ecstatic expressions were gangbanging.
There, Mary, who was first seen by the famous doctor Salvator she met, went into the world of pleasure…
Alternate Names: S家に嫁いだM嬢の日常
Aired: Mar 12, 2021 to Mar 19, 2021
Producers: BOMB! CUTE! BOMB!
Source: Other