HENTAI VIDEO STREAM
---
HENTAI VIDEO DOWNLOAD
Report Dead Links and Faulty Releases. For downloading, just right-click and save it.
---
Series Name:

Oujo & Onna Kishi W Dogehin Roshutsu: Chijoku no Misemono Dorei
Number of Episode(s):

2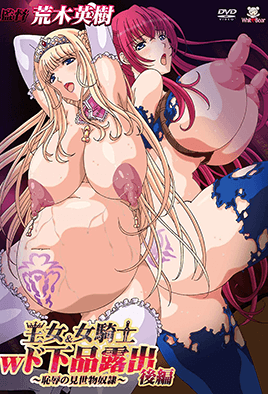 Synopsis: A happy and beloved princess in a peaceful land, what could be more wholesome and fulfilling? Spending her royal childhood in the company of her favorite knight who takes care of her and protects her.
However, growing up in such peaceful and unfortunately boring times causes her mind to wander, about carnal pleasures and lust.
Alternate Names: The Princess and The Female Knight`s Double Vulgar Exposure, 王女&女騎士Wド下品露出
Aired: Aug 28, 2020 to Oct 23, 2020
Producers: Mediabank
Source: Visual novel