HENTAI VIDEO STREAM
---
HENTAI VIDEO DOWNLOAD
Report Dead Links and Faulty Releases. For downloading, just right-click and save it.
---
Series Name:

Muramata-san no Himitsu
Number of Episode(s):

2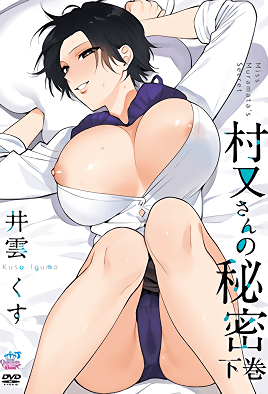 Synopsis: The kind-spirited Muramata holds a secret that no one at her workplace knows. Following yet another mistake made by her subordinate Kaji, the two head off from work to spend a stress-free night out drinking. Due to their usual lounge being closed for the night, at Muramata's suggestion, the office pair head over to her apartment.
While in the comfort of her own home, Muramata reveals to Kaji her "youthful foolishness," and the two discover the pleasures that Muramata's secret holds. Wrapped in lust, the duo inch closer towards realizing how powerful a connection can be made through a shared confidence. Can Kaji keep this classified information between the two of them, or will word spread around the office like wildfire?
Alternate Names: 村又さんの秘密
Aired: Jul 17, 2020 to Sep 25, 2020
Producers: Mediabank
Source: Manga